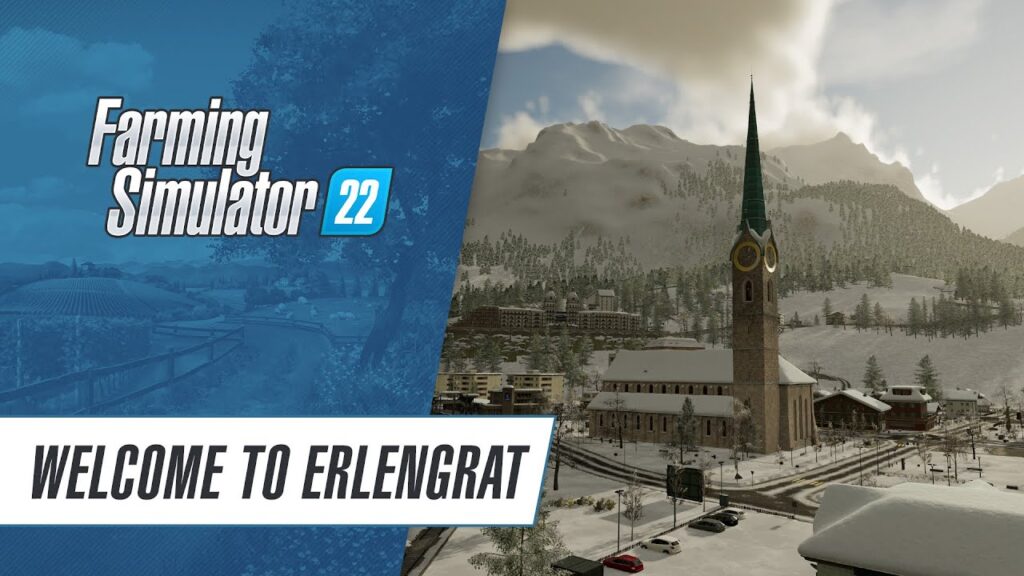 This very mountainous map is set in the Alps. There are only a few fields ( 25 pieces ), these vary from about 1 ha to 5 ha. However, there are still various grassland areas ( 16 meadows ). This map is ideal for cattle breeding and grass farming.
Already built on the map are:
Livestock trade
Straig warehouse
3x "Rent a train
2x gas station
2x lime station
Spinning mill
Liechti Chocolatier
Mill
Biogas plant
Cheese dairy Erlengrat
Vehicle dealer
Supermarket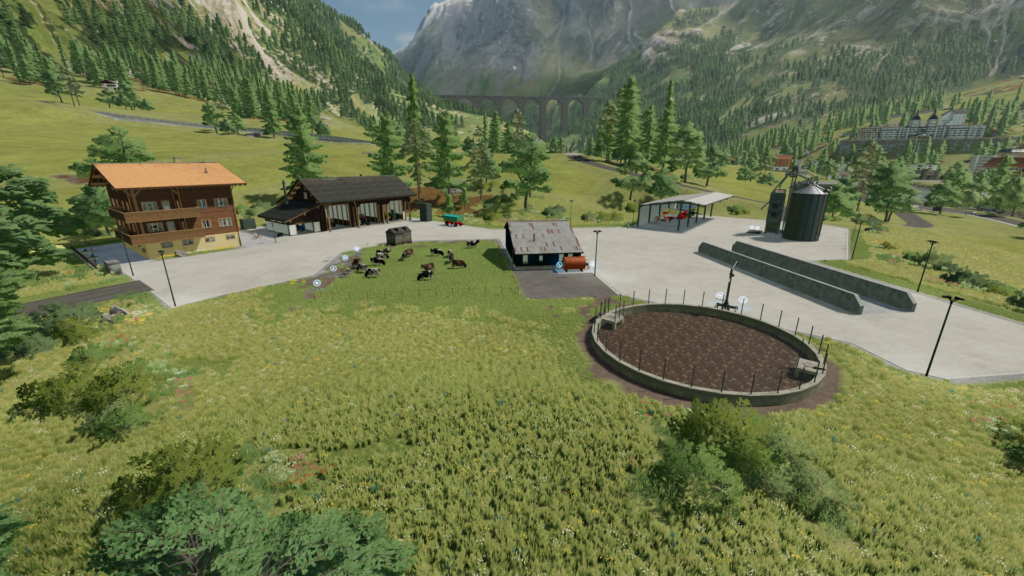 Farm buildings:
Vehicle shelter, farm silo, driving silo, slurry tank, gasoline tank, cow shed ( 15 cows ), deco building, vehicle garage, farm house.
Start fleet:
Lindner Lintrac 130, Rigi Trac SKE50 electric, Bührer 6105, Aebi CC66, Lizard Pickup 1986, Welger DK 115, Pöttinger Servo 25, Sepp Knüsel F240, Pöttinger Alpinhit 4. 4 H, Pöttinger Top 342, Pöttinger Boss Alpin 251, Pöttinger Impress 125 F Pro, Fliegl Schmetterling, Lizard MKS8, Joskin Aquatrans 7300s, Quicke Q3M, Albutt universal bucket, Albutt bale spike, Tenwinkel PAC-750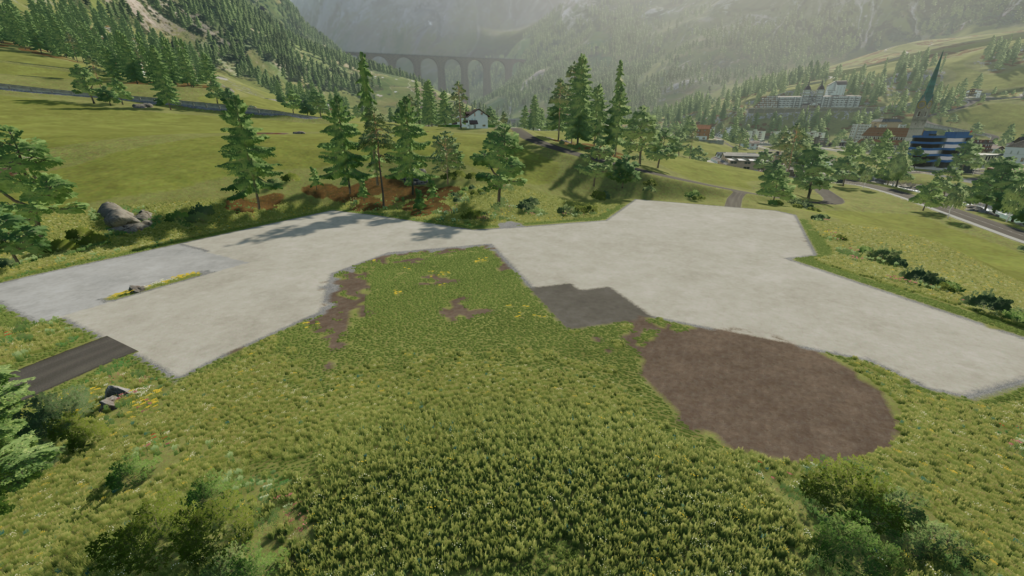 Start from scratch ( Hard )