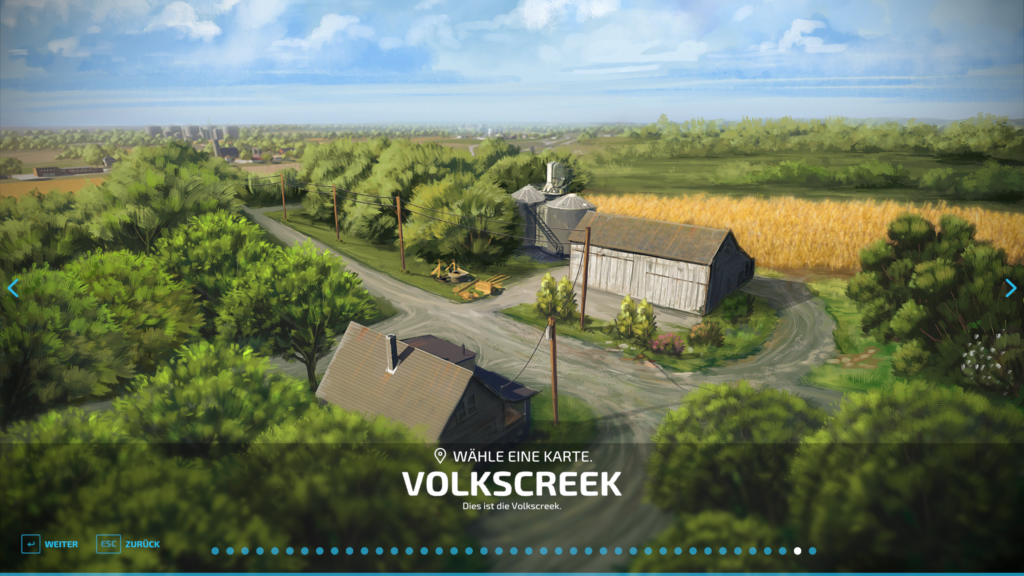 This map is a conversion of the vanilla map "Elmcreek".
This conversion offers in contrast to the original map instead of 82 only 80 fields, 2 fields have fallen victim to the new, large yard area.
Because of this modification there is now a nice big flat area in the middle of the map.
Also built into the map is:
Grain Mill
Johnson's Farmers Market
Sawmill
Livestock Market
Shopping center
Grain Silo West
Feed and Grain South
Joinery
Grain Silo East
Lime Station
Dairy
Muesli factory
3 x "Train Rentals
South Valley Biomass Energy
Biogas Plant
Grape processing plant
Rock crusher
Oil mill
Bakery
Vehicle dealer
Red Marble Bowling Restaurant
Fast Food Restaurant
Gas station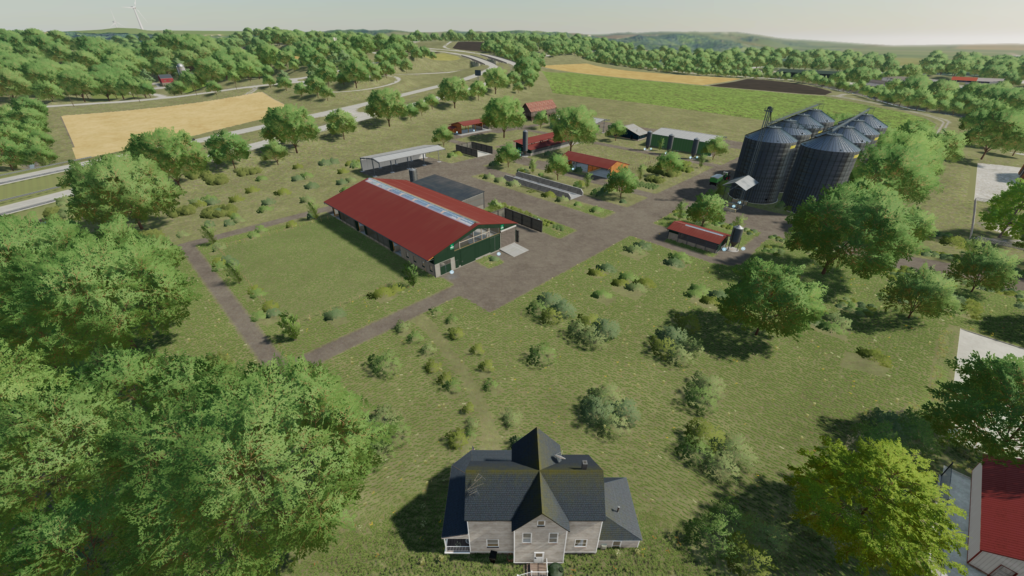 Starting balance: 100000 €
Farm buildings:
Farmhouse, cow barn with feed mixer, 2 manure piles, 3 vehicle shelters, bunker silo, chicken coop, large farm silo, large horse barn, large pig barn, large sheep barn, hay storage, workshop.
Start fleet of vehicles:
John Deere T560, John Deere 625 x, John Deere Pickup 900, Class W600, Bratner Z 18051, Fendt 714 Vario, Lemken Smaragd 9/500k, John Deere 4755, Fendt 930 Vario, Tenwinkel PAC 1000, Pöttinger Terrasam C6F.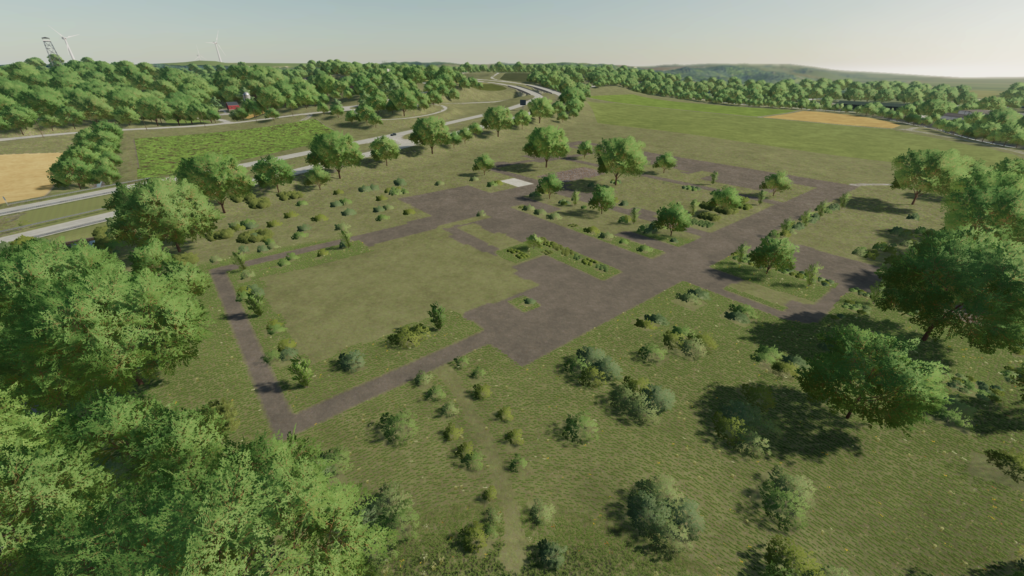 Starting balance: 1500000 €
Yard building: None
Start fleet: None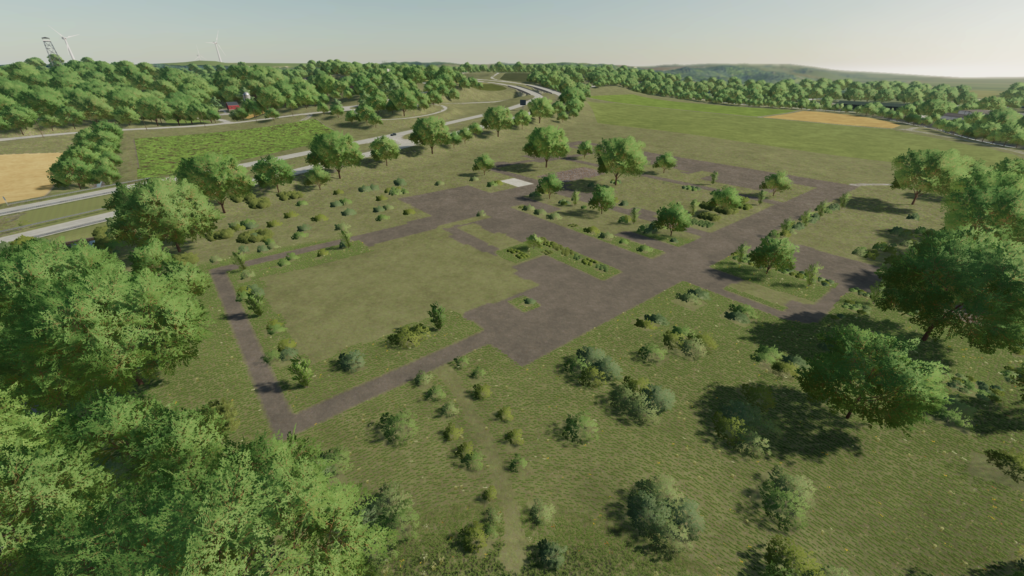 Start from scratch ( Hard )
Starting balance: 500000 €
Yard building: None
Start fleet: None